Good for environment. Convenient for you.
Travel by train from Euro from to your DPG Meeting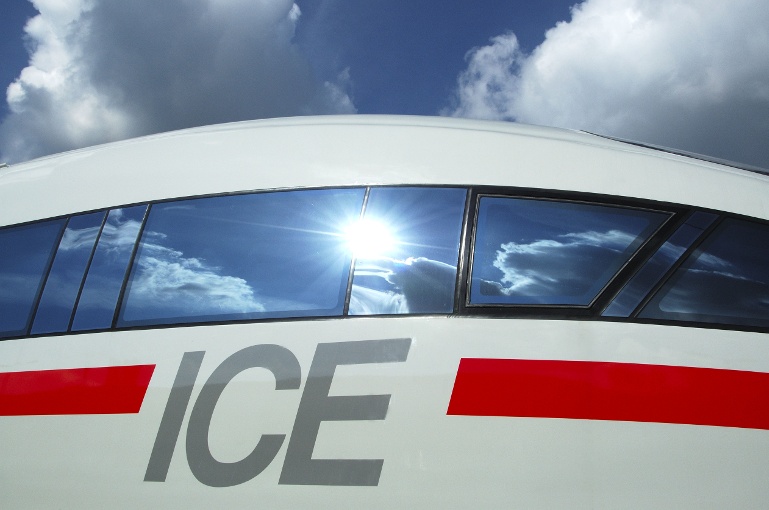 With the offer of DPG and Deutsche Bahn you can save money by visiting your DPG meeting! Get on board and profit from attractive prices and conditions for train travel.
Have a good connection to your venue and to the nature! Compared with a car each journey by train spares the environment two-thirds CO2 and compared with a plane even respectable 75 percent.
The price for your Event Ticket for a return trip* is (train-specific booking):
2nd Class
99,- Euro
1st Class
159,- Euro
Full flexibility
(no obligation to travel
with a specific train):
2nd Class
129,- Euro
1st Class
189,- Euro
Due to the strong demand for tickets for Sunday and Monday, the allotment could possibly be exploited for these days.
This special offer is valid for all trainings or congresses of DPG in 2012.
Please call our service number +49 (0)1805 - 31 11 53** to book your ticket and quote "DPG" as reference. Have your credit card ready please.
Your price advantages compared to the regular price in the 2nd class***:
e. g. for your journey from
(return trip)
Regular Fare
Price
Event Ticket
Your Price
Advantage
Berlin - Frankfurt
226 €
99 €
127 €
Stuttgart - Hanover
226 €
99 €
127 €
Frankfurt/M - Munich
182 €
99 €
83 €
Duesseldorf - Frankfurt/M
150 €
99 €
51 €
Hamburg - Berlin
140 €
99 €
41 €
We wish you a pleasant journey with Deutsche Bahn!
* Changes and reimbursement before the first day of validity are Euro 15 excluded from the first day of validity onwards. Passengers restrict themselves to a particular train and travel times. For a supplement of Euro 20 in 2nd class resp. Euro 20 in 1st class full flexible tickets are also available.
** The booking line is available from Monday to Saturday 8am to 9pm. Calls will be charged at Euro 0.14 per minute, the expenses from cell phones max. Euro 0.42 per minute.
*** Prices are subject to change.